New Council Housing Recognises Dover's Unsung Hero of Women's Rights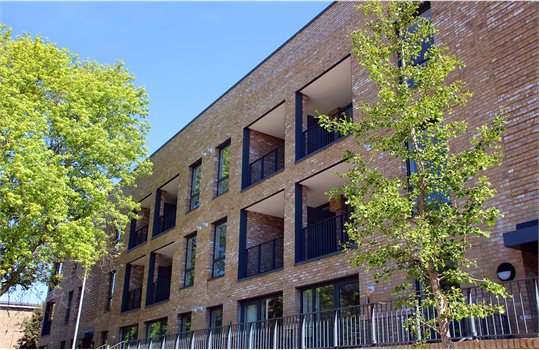 Dover District Council (DDC) has honoured an unsung hero of women's rights with the naming of 24 brand new council homes in Dover as part of its largest housing development in a generation.
The £12.5m redevelopment of the former brownfield site provides 65 new homes with a mix of tenures, including social housing for affordable rent, shared ownership, and private sale.
The social housing element comprises 18 two-bedroom apartments, and six one-bedroom apartments in a three-storey building on Harold Street.  The properties will be occupied by local people on the Council's housing waiting list.
The building has been named Bomford Place in honour of Lorna Bomford (1883-1962), a leading light in Dover's Suffrage Movement.
Bomford volunteered with the Food Rationing Office during both World Wars, and in January 1919 became Dover's first female town councillor.  She also served as a Justice of the Peace from 1927 to 1945.  Lorna Bomford was a survivor of the 1917 Crabble Hill tram disaster.
The development is designed and built to a high standard with award-winning Avanti Architects taking a 'fabric first' approach with high performing materials designed to boost energy efficiency and reduce carbon emissions.  Main contractors for the build were Folkestone-based Jenner Contractors.
The properties have double-aspect windows to make the most of natural light, along with high levels of insulation and natural ventilation to minimise the energy needed for heating and lighting.  Each property has an inboard balcony, or a small garden with ground floor apartments.
Residents also have access to nearby electric vehicle charging points, secure cycle racks, and a pocket park.
Cllr Derek Murphy, DDC's Cabinet Member for Housing and Health, said: "We're committed to delivering high quality affordable housing in the district, and to addressing the challenge of climate change by building sustainably on viable brown field sites.
"We are delighted with the collaborative approach adopted by Jenner Contractors who have completed the project in 20 months despite the ongoing challenge of the pandemic."
"We're sure the new tenants will appreciate the quality of build and the spacious living environments close to local town centre amenities."
Martin Sandall, Managing Director of Jenner Contractors Ltd, said: "It's always a pleasure to work with the a proactive client like Dover District Council.  They've adopted an open-minded and pragmatic approach to delivering essential new homes to the district, doing so cost-effectively, with sustainable thinking at heart and certainly never compromising on quality or aesthetic appeal."
DDC aims to build 500 new affordable homes across the district and is currently working on a further 50 new homes at three separate developments in Dover and Deal.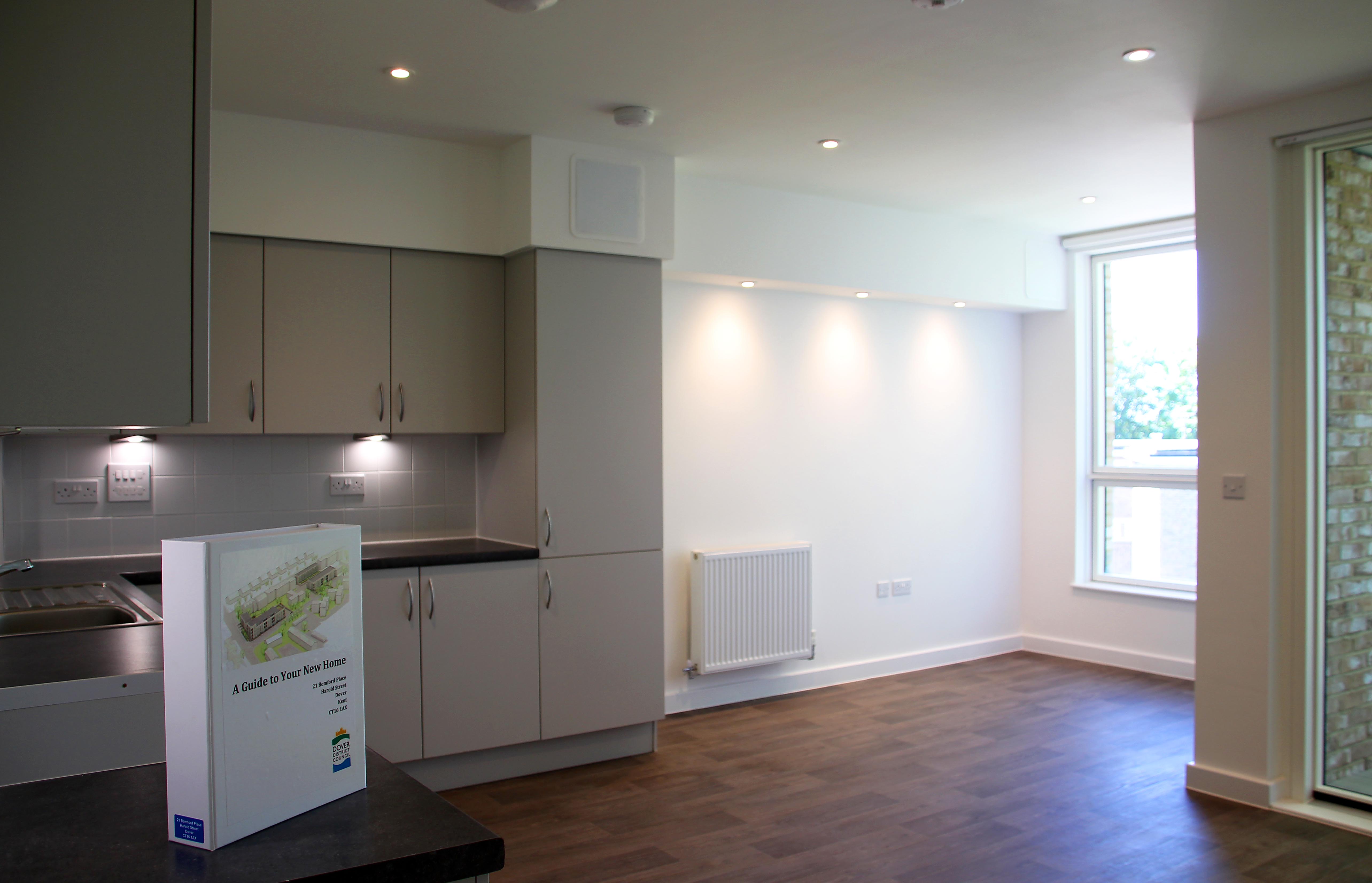 Posted on 14 June 2021